Shoulder bags have come a long way and it's now acceptable for men to carry them instead of just women. This has really helped men because now they can carry everything that they need without having to fumble around or feeling self-conscious. There are several kinds of bags that men can choose from. Holdalls, backpacks, briefcases, messenger bags, laptop bags, and duffel bags give every man a wide selection to pick from.
Duffel bags are great for going to the gym. They'll hold everything that you need. They are also excellent for going on weekends with friends camping. Holdalls are similar to duffel bags, but these are better for going on weekend business trips because they will hold clothes, toiletries, and all of your files.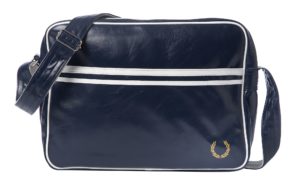 Backpacks are great for a wide variety of things while messenger bags can hold everything from books to laptops. A laptop bag is excellent for carrying your laptop, and many do double duty as a briefcase, giving you lots of room for folders, CDs, and files. A briefcase is an excellent bag because it works for the office, meetings out of the office, and anything else and since many have shoulder straps, you can even squeeze a laptop in them if you want to.
Before you decide what kind of bag you want, think about what you really need. If you are looking for a bag that will carry your laptop and nothing else, then you could consider a messenger bag or a laptop bag that is made just for laptops. If you need something that will do double duty, then you can get a bag that holds your files and your laptop. Always consider your budget – there is no point blowing your money on a bag you won't use or is just too expensive for you. But it's fine to have more than one bag if you will really use them.