Men's jeans
Buying mens jeans
When it comes to fashion, with it constantly changing every month or so, we can say that there is no base limit especially in men's clothes and jeans. Everywhere you look at, you can see various jeans of different styles and color. If you do not like shopping much, then looking for the right pair of jeans can be a tiresome task; but here are some points you should look at when purchasing these. The first thing most people look at when shopping for jeans is the style. If you would like something that you can wear most of the time, go for the more simple styles. Flashy jeans would make it obvious that you are wearing your jeans over and over. And the designs in the jeans may fade too quickly due to frequent wash and wear. Avoid choosing designs that are bold such as ripped patterns and dark or bright color stitching that contrasts the main color.
Cristiano Ronaldo Wears Armani Jeans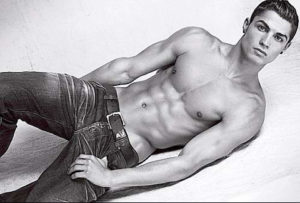 The color of the jeans should be something that you can wear with most of your shirts. Dark blue or black jeans are great buys since it can match all types of shirts as well as shoes. Dark colored jeans can be used for any purpose with the alteration of the shirt as the only affecting factor. For instance, wearing your jeans with a colorful t-shirt at day can be goof for a day at the mall. Wearing the same jeans at night but with a more formal top can give you a different look.
Dolce & Gabbana Stylish Jeans for Men
Best to buy one that is longer than your average pants length. This is because some material shrinks after some washing is done. You can fold the ends of the jeans while wearing them to make it more comfortable. Buying a longer length will assure you that you will never run short even if it shrinks.